Sycamore - Year 3
Welcome to the home page of Sycamore Class!
Bonjour! I am Mrs Oestreicher and I am the class teacher for Super Sycamore.
Summer Term 2022
The sun is out and we hope you have all had a fantastic Easter holiday. We are all really looking forward to the summer term and plan to make good use of our fabulous new outdoor classroom to give the children a range of learning opportunities in the open-air.
There are so many exciting things to look forward to in Sycamore class this term. We'll be travelling forward in history from our work in the autumn on Prehistoric Britain as we encounter the Romans and discover the far-reaching effects of the Roman invasion of Britain. Linked to this, we will be experiencing life as a Celtic Warrior in our trip to Celtic Harmony in June and in DT we will be creating Roman mosaics.
In Science = we will be furthering our knowledge about plants carrying out investigations into growth and changing conditions; and in Art, our budding botanists will be developing their artistic techniques when sketching and painting flowers and trees.
In Computing we will be investigating classification through branching databases before entering the exciting world of simulations. Don't forget that the children access Purple Mash at home as well as at school.
Finally, in the second half of the term we will be going to Saxon Pool for our swimming lessons.
For further information, please click here to read our summer newsletter.
Just to remind you, in Sycamore class we have outdoor PE on Mondays and indoor PE on Wednesdays. Children visit the library fortnightly on a Tuesday. Please could they therefore have their library book in school on Tuesdays.
We look forward to a hard-working, fun-filled final term of year 3! and will keep you posted of our work and achievements via the newsletter and photo gallery on our website.
Spring Term 2022
So here we are back after Christmas. We hope you all have had a restful and enjoyable holiday and wish you a very Happy New Year!
Mrs Skeggs will continue to teach Sycamore class for the first part of the term while Mrs Oestreicher undergoes treatment for breast cancer. Thank you Mrs Skeggs!
So what is in store for us this term.....?
Music is going to be great fun this term as we are going to learn to play the ukulele!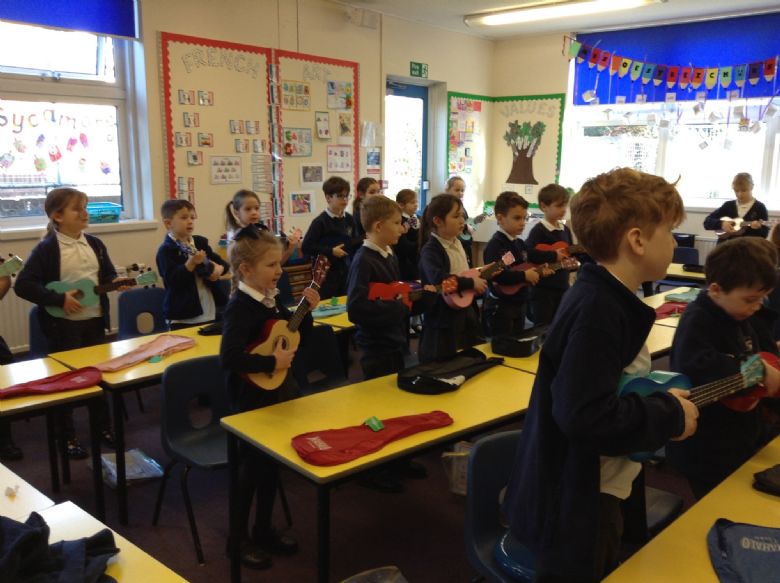 In Science we will be learning about Rocks and Fossils which links perfectly with our Geography units in which we will be investigating Volcanoes and Earthquakes. Why not watch this video about Rocks and Fossils to find out about how rocks are formed?
In Design and Technology we will be making moving models.
In French we will be learning how to talk about animals and understanding about gender and plurals in nouns. In the second half of the term we will be having a carnival theme - creating masks and playing games as we develop our language skills. Click here to see our spring one and two learning objectives. If you want to listen to and practise some of the words and phrases at home, click here for this half-term's topic - animals, or open the attachment "French Knowledge Organiser - Animals" below.
We will be posting photos of our learning so please check our webpage regularly.
Autumn term 2021
So what have we done so far this academic year? Well, we had a really exciting start in history as we rolled back in time to learn about Prehistoric Britain. Our topic started with an archaeological dig to discover Stone Age, Bronze Age and Iron Age artefacts.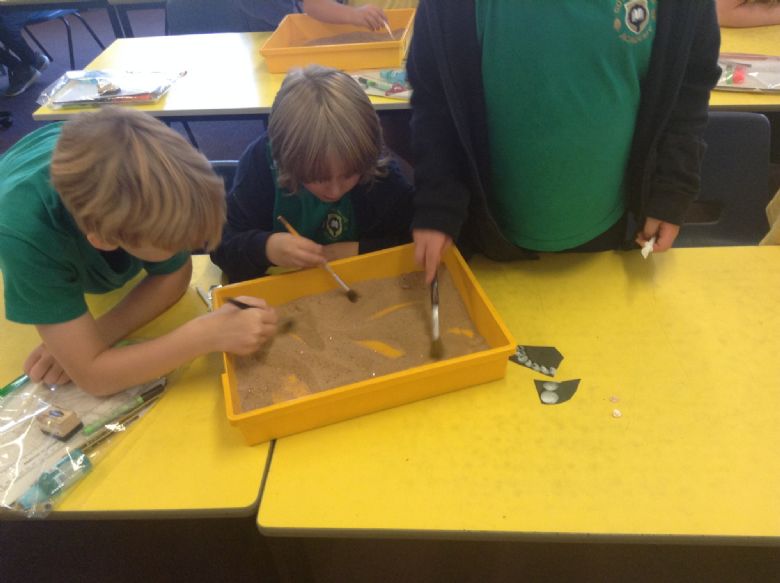 In Science we started the term looking at Light and Dark. Building a den to investigate the absence of light and discovering how light is absorbed and reflected prompted exciting investigations and thought-provoking questions.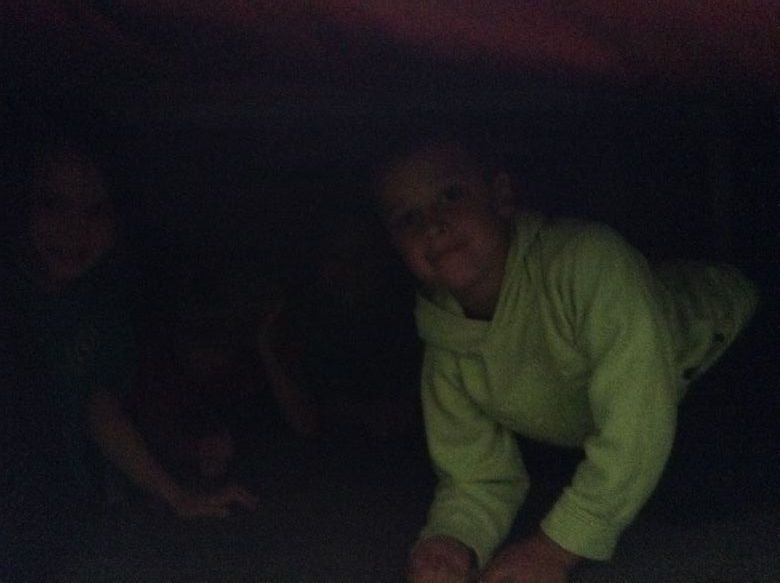 In English, the children really enjoyed listening to a wide range of poetry and performing poems both indoors and outdoors. They were inspired by poetry from a range of poets including Benjamin Zephaniah, Michael Rosen, George Szirtes and John Foster. Why not click on the poems below to enjoy the poems together at home?
The Schoolkids' Rap - John Foster
Clever Trevor - Benjamin Zephaniah
The Sea's Hands - George Szirtes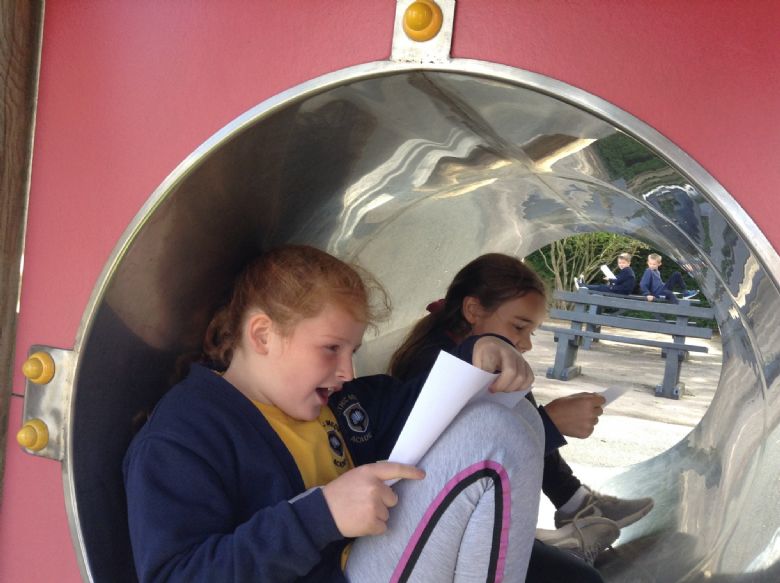 We hope you all enjoyed our Christmas performance. The children showed off their amazing linguistic skills by learning the words to Feliz Navidad in Spanish and Stille Nacht in German, as well as performing a role play in French.