Midday Supervisor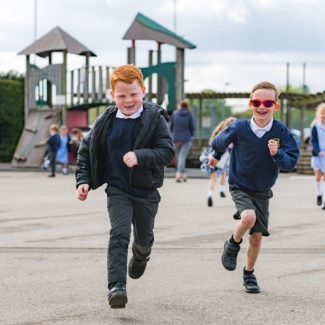 We are looking for midday supervisors.
We are looking for people who can join our team of Midday Supervisors.
We are looking for someone to supervise the children during their lunchtime in the hall, as well as outside during play time. We operate on a rota that has been set out by the senior midday supervisor, thereby enabling everyone the opportunity to carry out the different aspects of the job.
We are looking for someone who is flexible, reliable, motivated, professional, as well as being a team player. Situations requiring minor first aid, might be required from time to time.
As midday supervisor, you will be responsible for the safety and general wellbeing of the children. It is important to portray the values of our school to the children at all times.
If you would like to visit us, we would be delighted to show you around. Please do not hesitate to contact Diane Deacon on 01462 732002 or email her via GMAOffice@bestacademies.org.uk
You can apply online here, you can fill in the application form and send it to Diane Deacon or you can request a hard copy from the school office.
On behalf of the academy I hope you find this information useful and that it encourages you to apply.
Thomas Clarke
Principal